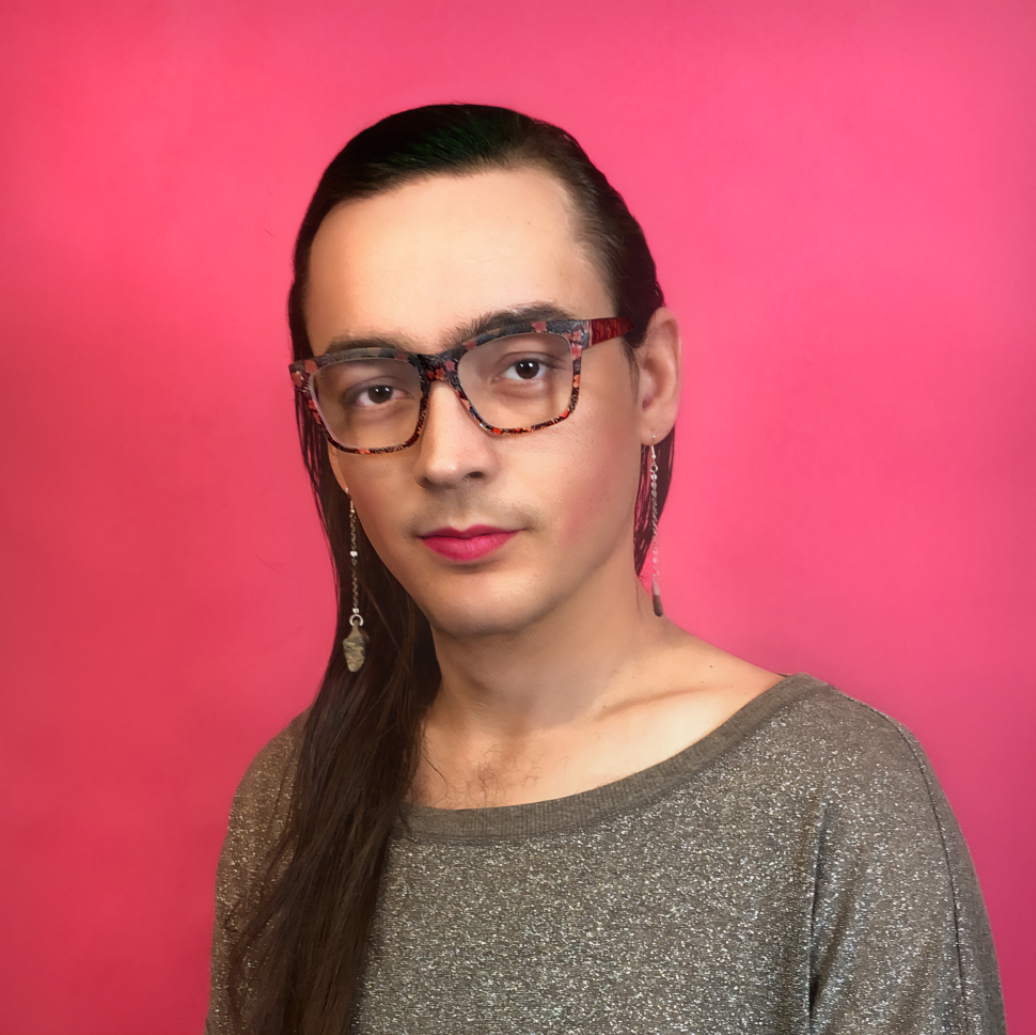 Cece McGuire was born in northern Michigan with nine brothers and three sisters. The family facilitated a small six acre farm and a bakery. 🍞🥐🍪
Cece moved to Metro-Detroit in 2002 and then to Detroit actual in 2004 where they received their BFA at the College for Creative Studies 🎓
In 2012 Cece began working for the Detroit & Michigan Chapter of the National Lawyers Guild (NLG) ⚖️ as an event coordinator. By the end of 2013 Cece was promoted to equivalent of an Executive Director, a position they held through 2018. During this time Cece also spent four years working for the Constitutional Litigation Associates, a small law firm which focuses primarily on law enforcement accountability in the 6th Circuit. Additionally, in 2014 Cece began teaching digital techniques in Photoshop and Illustrator at the College for Creative Studies' Foundations department, where they still teach today.
In addition to teaching, Cece is presently the Creative Director of Detroit Research, and the Lead Designer and Front End Developer for Amber.co Web Platforms.
Cece has been published in Vise, The National Lawyers Guild Review (a constitutional law journal), Legal News, the Metrotimes, Deadline Detroit, American Lawyer, ABA Journal, Lawyers Weekly, Tech Dirt, and Guild Notes.
Cece's is also passionate for, camping, Magic the Gathering misprints, Circuit Bending, and giving their dog the best life possible. Their favorite podcast is currently Darknet Diaries.
Cece lives and works in Detroit, a city they love dearly ❤️.